Masmoola: Spanish Slang For More Money
The Truth Will Set You Financially Free
If you can handle the entire truth about money, you will never struggle financially!
Knowledge of the right information equals money, power and freedom.
How Masmoola Works
You will get in the best financial shape of your life through a powerful money-saving education that business owners and financial institutions do not want you to attain.
To accommodate a busy schedule, you will receive the life-transforming financial information via email a little at a time each day. In other words, you will gain the financial education of a lifetime by reading only a few minutes each day.
Two Life-Changing Programs
You will learn little-known, life-transforming financial principles and exercises and the truth about money from Masmoola Boot Camp, and you will avoid losing thousands of your hard earned dollars every year by learning the best money-saving tips on the planet from Masmoola Power In Numbers.
In a few months time, you will gain a powerhouse of unique money-saving knowledge that most people on this earth will never attain in a lifetime.
Everyone Benefits
It doesn't matter how much money you earn, how intelligent you are, how many college degrees you have or how much you think you already know about saving money, because everyone who earns and spends money will benefit financially from Masmoola, including the most astute money saver.
The Truth Business Owners Do Not Want You Learning!
Most of the working American population struggles from paycheck to paycheck and they don't need to struggle at all.
Many business owners could care less about your financial state. They want you to be a slave, and the sad news is most people are stuck in financial shackles without realizing there is a way out of debt for good.
Without this powerful money-saving knowledge Masmoola offers in both programs, you will undoubtedly lose thousands of dollars every year to the business owners who are more than happy to take every penny you earn without any remorse of the financial shackles it will keep you restrained in your entire life.
You don't need to be a slave to debt any longer.
When you learn the entire truth, you can stop struggling financially!
You could be living the life of your dreams and be out of debt for good much sooner than you think.
Signs are everywhere that middle income families will struggle much worse in the coming years and if you don't learn and do what it takes to get ahead financially right now, getting ahead later in life will be next to impossible.
Wages have stagnated for more than 25 years while the cost of living continuously increases and the only way most people earning a middle income or less will have any chance of getting ahead in the coming years is through education and awareness of this unique financial information that currently only 1 in 1,400 people know.
There is a powerful freedom that everyone earning a regular wage has the opportunity to enjoy for the rest of their life and it's a shame most people will need to hit that ultimate struggling bottom before they will even consider looking for an education that offers the truth about what it really takes to get out of debt for good.
Don't wait until you hit that ultimate bottom or until it's too late. Do yourself the biggest favor of your life right now and obtain this powerful education while you have the opportunity. Start now by registering for Masmoola Boot Camp.
How Much Can You Save?
One simple money-saving tip of the many exciting tips you will learn from Masmoola Power In Numbers just saved someone $20,000 per year. Another tip recently saved an elderly couple more than $25,000 instantly.
You will learn one incredible money-saving tip after another from Masmoola Power In Numbers and by the end of this year, you will have financial muscle to flex in any situation where you can't avoid outgoing money.
You will be amazed at how a simple money-saving education and awareness will transform your financial life beyond anything you could have imagined.
How Much Money Do You Lose?
Masmoola will also give you a new awareness about the obscene amount of money you actually throw away every day without realizing. Be prepared for the shock.
When you develop an awareness about the amount of money you've already thrown away, and also would have thrown away in the coming years, your life and thought process about money will change and improve forever.
You could be living the life of your dreams completely out of debt before you know it. You just need gain the knowledge and take action.
After you gain both Masmoola educations, you will understand why people, who earn much less money than you, stay out of debt and pile up their savings year after year.
Masmoola Power In Numbers Program!
Another exciting money-saving benefit Masmoola offers you is the power of working together as a team with your fellow members through the Masmoola Power In Numbers program.
One simple tip from the Masmoola Power In Numbers program alone could save you $25,000 or more.
Everyone knows at least one incredible financial tip they can share with their fellow Masmoola Power In Numbers members, and that one incredible money-saving tip will help many people save a lot of money, when under normal circumstances, many people may not have had the opportunity to learn about that one incredible financial tip, including you.
Learn The Truth About Why You Struggle Financially!
As long as wealthy people control the government, the rich will keep getting more rich by passing laws that benefit only them, and the people with a lack of awareness and lack of the proper money-saving education will continue to struggle more with each passing year.
The sad truth is many of you are looking for ways to save money and ways to get out of debt, but you will never get out of debt or stay out of debt until you first learn the truth about why you are in debt.
Just like most diet programs don't work for any long period, you could learn all the best money-saving tips in the world and you will still never be able to enjoy a debt-free life until you learn and accept the truth about money that Masmoola Boot Camp offers.
The truth about money that Masmoola Boot Camp offers will come as a painful and embarrassing slap in the face for many people. So, be prepared, because you will be quite surprised to discover the truth and real reason why you struggle from paycheck to paycheck.
Learning the truth about money will give you the option to take action in the only direction that works to keep you debt-free in this day and age where you have everything working against your money every waking minute of your life.
You may have already read money-saving books written by big name financial guru's, or watched their videos, or have even gone through one of their money-saving programs and you still can't get out of debt for good. There is a reason those programs and books don't work for any long period of time. Those guru's all offer great motivational advice you should follow, but the truth is most of the money-saving gurus do not know the truth you need to learn in order to stay out of debt.
Staying out of debt is similar to losing weight and keeping the weight off. Most weight-loss programs don't work for very long, because they don't get to the root of the problem. Those motivational debt or diet books and programs temporarily motivate people as a result of high energy personalities and simple tips, but the root of the issue does not get discovered, and when the root of the issue doesn't become known, people will always end up back in the same struggling boat, or even worse shape not long after they've spent money on those programs and information. Does that sound familiar?
Any professed guru can tell you to save here, save there, eat certain foods and exercise, but none of those specific directions work for any long period until you get to the truth and root of the issue that causes you to struggle with debt or weight.
When you do finally learn the truth, you will have the power to turn every aspect of your life around where you have difficulty.
You have an incredible opportunity right now to gain freedom from all bondage that's been holding you back from living your best life.
28-Day 100% Money Back Guarantee!
With the 28-day, 100% money-back guarantee, it won't cost you one penny to take full advantage of Masmoola Boot Camp and Masmoola Power In Numbers for 28 days. Plus, your investment in either program will help a young entrepreneur earn money.
It's time to learn the truth about money, so you can take control of your financial life.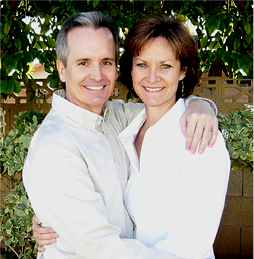 Masmoola is Spanish slang for more money.
I am Dave Drew, money-saving author, blogger and entrepreneur here to offer you the only proven way to get out of debt for good.
I tried everything, read most of the money-saving books and trusted every money-saving guru and nothing in any of those avenues worked anywhere near as well as the life-transforming information you will learn from Masmoola Boot Camp and Masmoola Power In Numbers.
Over the last 20 years, I not only finally learned the truth about money, I learned many incredible and exciting money-saving tips that improved my life beyond anything I could have imagined, and I know few people on this earth will ever get a chance to learn those money-saving tips in their lifetime. But, you can now learn all those incredible tips from both Masmoola educational programs.
My wife and I have lived a fabulous life for 20 years because of the very cool money-saving tips you will learn from both Masmoola programs. If you are interested in seeing some of our travels, you can check out the photo album on my Facebook page.
People struggle financially because of their limited financial knowledge. When you gain incredible money-saving knowledge, you have many more choices available on a daily basis to save a lot more money than you ever thought possible.
Make one of the best investments of your life by taking advantage of both Masmoola money-saving educational programs offered through the links below. Your Masmoola Coupon Code purchase will save you money on either of the two Masmoola programs and will help a registered Masmoola Kidpreneur earn money.
Learn more about Masmoola Boot Camp.
Learn more about Masmoola Power In Numbers.