I just received another email scam you should know about. Please like this and post the link on your Facebook wall for all of your friends and family to see.
The image screenshot below is how the email will look if you receive it.
If you get this kind of email, do not click on any of the links.
You can hover over the links in the email and you will see a pop up of where the link will go, and most of the time the link won't be of anything related to the actual company.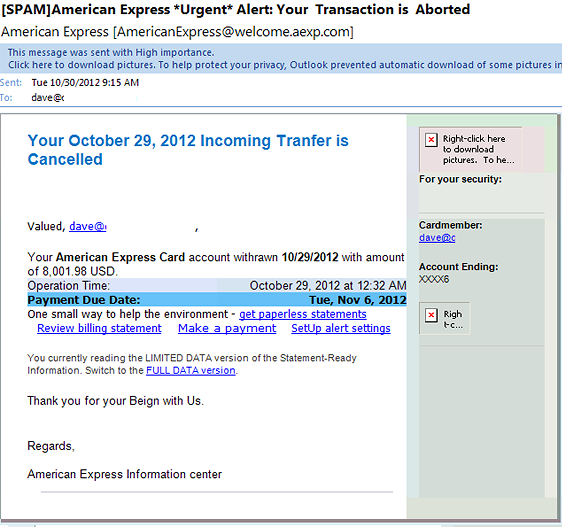 I have dozens of email addresses that get all kinds of junk and scams like this, so I will post the scams here as soon as I get them.
I usually end up deleting almost all of the emails that come in any more.
All of the scams have a particular look about them.
Be sure to also see the other blog post that I created the other day offering many more of these image screen shots showing how many different forms these email scams can come in.