I saved $24 on a golf bag at a local golf equipment store because the manager was willing to match a price I found on the Internet.
It pays to speak up and ask, because I saved myself from also waiting for a delivery had I ordered the bag from the Internet.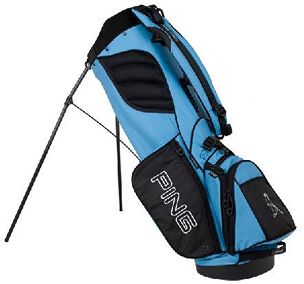 I've wanted a nice golf bag and decided since I was at the golf equipment store, I would see what they had to offer.
After looking at all of the bags and prices, I found a bag that best suited my needs, but the $99 price was a little more than what I wanted to spend. I only wanted to spend about $80 on a nice bag, and I knew I could find that deal if I practiced the savings principles you will read in these four money saving books.
I asked the sales guy if the manager ever offers discounts. He said they would match any price just to win my business. That's the kind of place where I like to shop. I told him I could probably get the bag on the Internet for about $80 just to see if they would give me the discount right on the spot, but he said they would need me to show proof of a lower price.
I went home, 10 minutes away and I jumped on the Web and within minutes I found three Web sites that offered the same type of bag. Two of those sites had the bag for the same price as the golf shop, but Amazon.com had it for $74.99 plus shipping.
I printed out the Website page I found and went right back to the golf shop. The nice sales person I was dealing with showed the manager the paper with the discount price and he honored the $74.99 with no problem.
I figure I saved over $24 for doing my homework and the extra time I invested was about a half hour. That $24 is money that I will not have to earn on my regular job and it won't be coming out of my pocket. I was going to buy a new golf bag anyway and I found one that was just as good as any of the $140 bags.
I also like the fact that my golf bag has a different name on it than the usual iconic name brands you see on golf bags. I'm all for helping the small guy. I will give free advertising to the small guy all day long if they help me to save money by selling their products cheaper. I don't have anything against buying those name brand items if you can save a lot of money on them, but if you're on a budget, let the rich people buy those expensive name brands. If' you're on a budget and you're trying to look good in other people's eyes and you spend the extra money, you'll only hurt your future worrying about what other people think.
Post this link on your Facebook wall for your friends to help them learn about this one tip and all of the other tips on my blog. Reaching out to help others will help you become more successful, and your friends will appreciate the tips you offer.