I have actually used this saving technique three times in the past eight years and saved more than $500.
When we find a piece of furniture we like, we usually offer about 25 percent less than the asking price. If piece of furniture is on sale, we still offer less, but within reason. We like to shoot for another 10 percent off the sale price.
The technique of negotiating a lower price works great when there are plenty of furniture stores around who will play the negotiating game with you.
The last time we were out furniture shopping, we searched for a long time before we bought. We found a couch and love seat ensemble that we both liked and it was about $1,100 retail. I should add that we had one offer turned down at another store, but since we were playing the numbers game, we knew that we would eventually find a couch we liked and get it at a price we liked as well.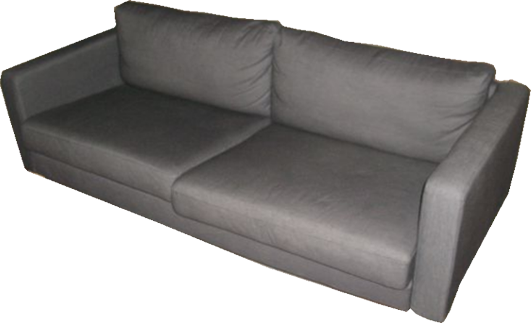 The last deal didn't go as smoothly as I would have liked, but the deal went through after I spoke with the manager on the phone. I made the mistake of asking the salesman that was assisting us if the store would take an offer lower than the marked price, and he said no. He also said he was speaking for the manager. I wasn't about to argue with him or ask for the manager right then, especially right after he sounded so confident that the manager could not help us.
After leaving the store, I called and spoke with the manager and asked him if he would accept our offer. I explained to him about the couch and love seat we were interested in and I told him the price we were offering. He put me on hold for a few minutes and then accepted my offer.
We also saved on delivery charges by hauling both pieces home in my truck.
It never hurts to ask or negotiate for a lower price. If it's not a win-win for everyone, the deal probably won't go through.
Be sure to find out more about my quest and how you can help your friends and family save more money by reading the "About" page. You will find the link above in the main navigation bar.
I'm doing everything I possibly can to help you save more money, because we have been blessed since practicing many principles that a lot of people are not aware of. You can learn about those principles in "The Truth About Saving Money." Take advantage of this digital book and help homeless kids in America at the same time.