I don't recommend this money saving tip for everyone. This savings tip is only a tool, and if you are not ready to handle this money saving tip, I would avoid it at all costs.
This tip can get some people into trouble if they are not ready to handle it. You can learn more about what I mean by reading "The Truth About Saving Money." This is a digital book you can learn more about by clicking on the banner ad on the right sidebar.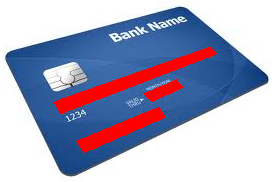 We saved $75 by opening a credit card at Home Depot.
I don't recommend this for people who don't have great control over their financial picture. Using credit cards can make it easy to get caught into paying the minimums and having it cost you much more in interest charges over the long haul. Some businesses offer credit cards with initial purchase discounts hoping you will take advantage of the credit by making more purchases and minimum payments.
We shopped around for floor tile for our kitchen and found a great deal on tile we loved at Home Depot.
Home Depot offered a 10 percent discount for a purchase if we signed up for a credit card, so we finally decided to go for the extra savings since we were paying $750 for merchandise.
The entire process of registering for the credit card and getting our order in place took about one hour, and not only did we save on the cost of the tile, we saved an extra $75 with the credit card deal.
When the credit card came in the mail the other day, I cut it into many pieces. We also paid the bill in full as soon as it arrived. Home Depot didn't get us on this deal because we understand how the game is played and we have control over our finances.
We already have a regular credit card we use and earn reward points for every purchase made. We also pay our credit card off every month.
If you do not have self-control, don't even consider putting yourself in that position.