When we sold our rental unit we had the capital gains wired to our personal checking account. We were unaware that our own bank would charge us $10 just to have the money wired. We thought they would be more than happy to have our money in their bank and not charge us for the transfer, especially that large of a sum.
When I saw the $10 charge on a statement, I instantly put the saving principles to work. I went right over to the bank to see about having the charge removed from our account. I figured if I earn $20 per hour on my regular job, it would be worth spending an extra half hour trying to get $10 back into my pocket.
Upon arriving at the bank, I asked to speak to the manager. I was very polite because I know that showing a bad attitude will put the other person on the defensive, and then I would get nowhere.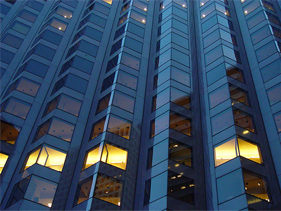 I explained to the manager that we would not have wired the money had we known we would be charged for doing so. I asked her if there was any way the fee could be reversed, or if there was anything we could do to have this charge removed from our account, and she was very helpful.
She took a quick look at our account and with no questions asked said she could reverse the fee with no problem,. Wow, that was easy, I thought to myself. I was even able to have her change the status on our current checking account to an interest-bearing account since the balance was now considerably higher.
It pays to speak up and ask for help in every possible situation. Just by asking, we have saved hundreds of dollars in fees and discounts over the last 8 years.