Whenever I attempt to sell a car, I always clean my vehicles until they're totally spotless inside and out. Needless to say, they always sell within a short period of time, earning me hundreds more than what any dealership will offer. I wrote the examples below to show you how easy it is to sell your own vehicles and earn hundreds more than trading. Just follow some certain steps and you are assured success. My car-selling motto is: There's a buyer for every seller.
Example 1
The first time I sold a car myself I was about 22 years old. I put an ad in the paper and the first person that came to look at it offered me a little less than my asking price. I said it was the car's first day on the market and I was not in any hurry to sell it. I also said I knew it was a good car and had other people coming to look at it. Plus, I had already discounted the price for everything wrong. I was confident I would get full asking price because it was already a low-priced vehicle. After I was done explaining everything, that same person bought it right on the spot for full asking price.
Example 2
The next car I sold was one I bought from someone who needed money fast. I bought it because I knew I could sell it and make money on it. It was an old four-door Ford Galaxy 500. I paid $350 for the car and sold it within one week for $650 by simply placing a $35 ad in the local newspaper. You can make so much money if you keep your eyes open for opportunities.
Example 3
The next car, another textbook sale, was an old Dodge Dart Swinger that I sold within a few days. I was paid full asking price using the exact strategy as above.
Example 4
The latest car I sold was my wife's Nissan Sentra. Because of the age and condition the car was in, it would not have been worth much had we not put a little time and money into it. My wife spent about four hours cleaning it inside and out and we had to have some minor repairs done to the engine.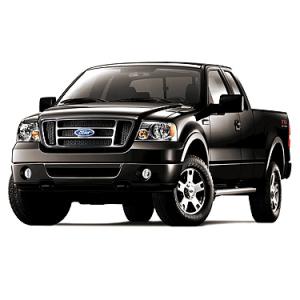 Once it was fixed up, we figured it would be easy to get $3,500 and based on the Kelly Blue Book Value, that price would be much better than any offer from a dealership. Because we had talked about donating the car at one point, it didn't really matter if we got top dollar for it.
When searching on the Internet, we found a lot of these same types of cars selling for less than $3,000 from individuals. We also found several between $4,000 and $5,000 for sale through dealerships.
On top of putting an ad in the local Auto Trader magazine, we parked it in the grocery store parking lot and a lady saw the sign in the window and called; her friend's daughter needed a car, she said. They offered $3,200 while they were test-driving it. My wife said to go for it, so we sold it for $3,200 within one week. We could have waited to get full price since we were not in any hurry, but my wife and I agreed to sell it to the nice college girl.
I hear stories all the time about people trading their vehicles in to dealerships and I know they lose hundreds of dollars — even thousands in some cases — because any dealership is not going to give you top dollar for your vehicle. They need to make a worthy profit when they resell it.
It always seems so easy and better to let the dealerships take the vehicle off your hands at the time you're making a deal, but taking the easier softer road is the attitude that keeps many people poor. If you learn how to fight a little every time you reach for your wallet or sell something, you will be so much better off financially.
Check out this video to learn more about buying and selling vehicles.