After exhausting what I thought might have been all my options on renting a car, I was able to save another $77 and it only took me an extra half hour to do the homework.
I needed to rent a car in Green Bay, Wisconsin, so I called all four of the car rental businesses at the airport. The prices on an economy sized car, including taxes, ranged from $37.50 per day up to $50.00 per day.
I was determined not to pay that much. I started calling other car rental agencies outside of the airport to see what my options were. After talking to five more car rental places, I found one where the manager was willing to work hard for my business.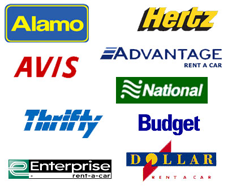 I negotiated a low price with taxes, which totaled $29.40 per day. This rental agency also provided a free shuttle pick up at the airport and unlike other agencies I had called, they were willing to stay open after hours to gain my business.
The car rental place I ended up going with was willing to match the price of another agency, and the price we settled on was much lower than their standard rate.
I found it very interesting that the agency I ultimately rented the car from was the same company as the one in the airport that wanted much more money. I had called all the same companies outside of the airport and they all had lower prices.