My wife and I have saved hundreds of dollars by purchasing a used washer and dryer. We buy used because I'm a firm believer in how long they last and how easy they are to fix if something goes wrong. I will always remember the used clothes dryer my mom and dad bought for $5 and it worked for more than 15 years.
My wife and I found a used washer and dryer in the classified section of the newspaper. I was able to negotiate a lower price on the pair once we figured out they were in decent enough shape to purchase. Over the years that we've owned this washer and dryer set, I had to do a few minor repairs and we saved a load of money in the process. You can read those savings success stories in this section.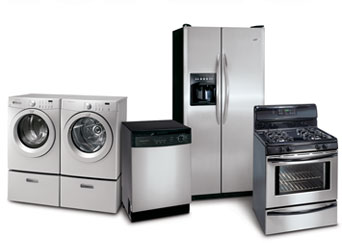 We also saved money buying other appliances used. We've had the same refrigerator for the last 6 years that I got for $60 in a barter deal. I bought a used dishwasher for $50 for our rental unit and installed it myself. FYI: Dishwashers are easier to install than you can imagine.
You can find good working appliances at used appliance stores and in the classified section of the newspaper. This is where it pays to know what you want and what you are willing to spend and then negotiate when you find that certain item.
Be sure to read all of my money Success Stories so you can see how easy it is to negotiate a better price to save more money on just about anything imaginable. Be sure to also check out my step-by-step appliance repair savings technique.