We saved more than $500 buying carpet and installation, that's less than even any cheap price, with this unique tip that I know you will find quite amazing. You can do the same when you learn this tip and when you do your homework.
Once you are done learning this cool tip, my best advice for saving money is to take full advantage of the incredible money saving program on 3652sx.com.
We had been living with an old light blue carpet since we moved in to our home 4 years ago and we needed a neutral color to match our furniture and walls. We were in a good position financially, so we decided to buy new carpet. As always, I was determined to find the absolute lowest price and I knew I could if I put enough time and energy into it.
We spent an hour at a friend's carpet store, narrowing down our choices to two different styles. We took the two samples home and figured out which of the two styles we liked the best.
The style we wanted was priced at $21.69 per yard at our friend's store. I asked him what kind of discount he could give us and he said he would take .50 cents off per yard. That was only 2.3% off the total price. I would have considered a good discount to be at least 10% off or about $2.17 off per yard. I knew I could do much better if I did enough homework.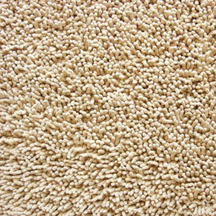 The labor and padding would have been another $6.81 per yard from our friend's place for a total price of $28 per yard installed. We needed 88 yards which meant we would have paid $2,464 total without tax had we bought from him.
I went on the Internet and found many places that called themselves carpet wholesalers. Most of the so-called "wholesalers" had prices higher than the lowest retail price our friend quoted.
After about six hours of shopping for the best price locally and on the Internet, I felt we were at the bottom of price quotes. Only two wholesale places in Georgia had prices in the low $18's per yard for the exact carpet we wanted. The rest of the prices I got were all quite a bit higher. We decided to go with the $18.10 per yard price. The delivery cost from Georgia was the same cost as tax would have been if we bought the carpet locally and we didn't have to pay tax buying the carpet out-of-state.
A funny thing happened while I was shopping for carpet prices. Our next-door neighbor just happened to be getting carpet installed in his home, so I stopped and talked to the guy who was doing the labor. He said he could lay our new carpet for $3.50 per yard and he said he would throw in the padding for free. That was less than half of what our friend quoted us. Our total price now, for getting the carpet was $1,900.
I got the name and number of the carpet layer and I checked out his work the next day. Our neighbor said he was happy with his work and from careful inspection of all the edges and seams on our neighbors new carpet, I also thought the guy was a good carpet layer. So I hired him for our job.
If I would have settled for the best price locally, which is what most people do, we would have paid a total of $2,464. But since I made it a mission to find the best possible price and I spent an extra six hours thinking outside the box and researching every avenue possible; we only paid $1,900 for a total savings of $564. For the 6 hours extra I worked to save money, I figure I earned the equivalent of $94 per hour. That's cash we saved and kept in our bank account.
If everyone shopped like this, the industry would have to change the way they do business. There would be much more competition. I can only imagine the amount of extra money that is being spent every day that people could be keeping in their pockets.
I also learned another thing worth mentioning but you can also learn this if you read my savings technique on buying carpet. Some major stores will sell the same carpet for much higher but it has a different name brand on the carpet. The manufacturer puts a different name on the carpet so the store can claim exclusive rights and sell it for higher. Bottom line is that the consumer thinks they are getting a different carpet but it's really the same carpet. They just end up paying more for the same carpet.
Our carpet arrived safely from Georgia, a day ahead of schedule, and I paid the freight on the day of delivery. The carpet layer I hired arrived that afternoon at 3 p.m. and was done laying the our carpet by 8 p.m. that night. We were extremely happy with his work and happy with our new carpet.
There was only one little glitch that was resolved quickly. At the end of the job, the carpet layer tried to get me for an extra dollar per square yard over what he quoted. He had quoted me $3.50 per square yard when I talked to him on the phone and he seemed honest so I didn't get that price in writing. However, when the job was finished he said the charge was $4.50 per square yard.
I was firm with him on the $3.50 and explained about our agreement so he didn't put up any fight. I paid him and he was on his way.
The way we did this whole carpet ordering business was a little more risky but worth the savings. I always figure, no risk, no reward.