This money saving success comes with making your own hand sanitizer.
Those small 2 ounce bottles of hand sanitizer, when found on sale, can cost about a buck each. When you make your own hand sanitizer, you can cut the cost by about 75%.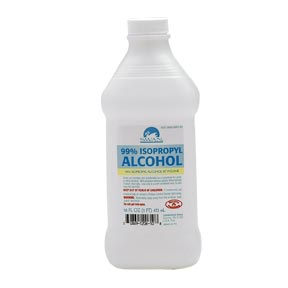 My wife bought a tube of Aloe Vera gel and I took a bottle of rubbing alcohol and mixed the two together in a bowl. I then poured the mixture back into the containers and we store them in the refrigerator. I estimated the total amount of mixture I made would fill about 15 to 18 of those 2 ounce 99¢ bottles. The total cost for the gel and the rubbing alcohol is less than $4. I estimate with the amount we use each year, we will save more than $20 by mixing our own antibacterial hand sanitizer.
Aloe Vera gel mixed with rubbing alcohol takes a few more seconds to dry on your hands than the store bought kind that has faster drying agents, but it leaves your hands feeling much softer than the store bought hand sanitizer. I only rub the sanitizer on the inside of my hands because the alcohol dries out the tender skin on the back sides.
If you are like most people, you're aware that keeping your hands clean can help keep you from catching colds and flu viruses each year. When soap and water are not available, you can still wash your hands by keeping a bottle of hand sanitizer with you. Squirt a couple of drops on your hands wherever you happen to be and voila! No more germs! Staying healthy throughout the year can also save you money.
When you take a few minutes to save money in every potential situation, even if it's only pennies, your savings can add up into thousands of dollars each year of your life. Invest your savings properly and before you know, you'll be a millionaire.
The old saying goes, if you watch your pennies, your dollars will take care of themselves. Get the best money saving education of your life from 3652sx.com by clicking on one of the banners on any page.