Masmoola Boot Camp Registration
Did you get a coupon code to save 50%?
If you did not get a coupon code yet, follow these directions to save 50% on Masmoola Boot Camp before ordering below.
Order Masmoola Boot Camp Below
Click "Add To Cart" below. Then, enter your coupon code on the next page and click the "Apply" button to get Masmoola Boot Camp for $1.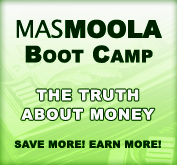 Click "Add To Cart" below to order Masmoola Boot Camp.
Masmoola Boot Camp works with Masmoola Kidpreneurs and Masmoola Coupon Codes, a new age digital lemonade stand developed specifically to create a free and safe environment where entrepreneurial minded children of all ages can earn money, all while obtaining a valuable, real world business education all for free.