Be aware!!!
Familiarize yourself with the images below, so you can avoid being scammed by email phishing.
This post will help you see just how sophisticated the email phishing scams are becoming.
I've been getting many of these scams in all kinds of imaginable designs … so many that I just had to post this to help you avoid getting scammed.
Please Help Get The News To Your Friends And Family
Please help me get the news out by clicking on one of your favorite social links on the left side of this post to get this post information to all of your friends and family members. Tweet this post or copy and paste the URL link of this page on your Facebook wall.
How They Work
Most of the email phishing scams I receive look real and important, and they can fool your friends and relatives!
If you click on any links in those emails designed to extract your usernames and passwords and load your computer with malware created to track your every keystroke, you can end up in a mess load of financial troubles quickly, not to mention the headaches and stress that will also persist while trying to fix the issue.
Some of these will be forwarded from your friends too, but not on purpose. Your friends email accounts and computer will have been compromised with the malware and the email will automatically get sent to every person in their address book. I can always tell when someone's computer gets hacked, because I get those emails that offer a typical subject line and only one link in the body of the email. I don't reply to the email and I just delete it quickly.
Do not even open the email. Just click delete and remove from the trash bin quickly. Use your address book to send your friend a note to let them know what happened.
I saw a billboard the other day that offered an ad about the billions of dollars that Americans are losing because of these scams. I hope this post will help some of you.
Screen Shots Of The Email Phishing Scams
Below are screen shots of those email phishing scams to help you can see what they look like. Delete the second you get one in your inbox.
I will keep adding more on this post as I get them.

Bank Account Limited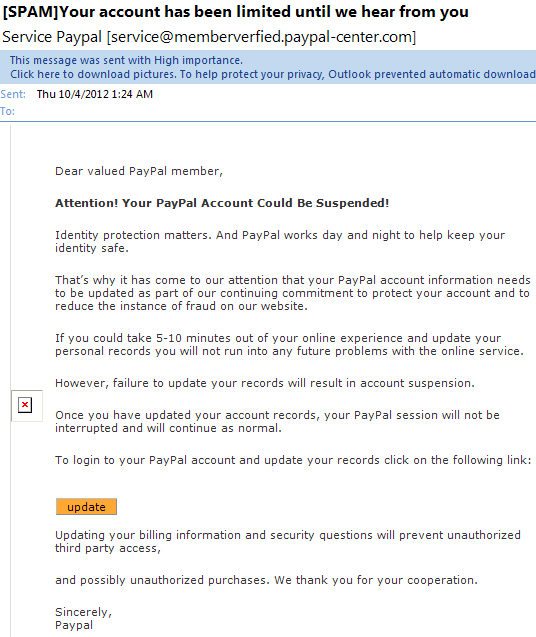 Typical Bank Account Style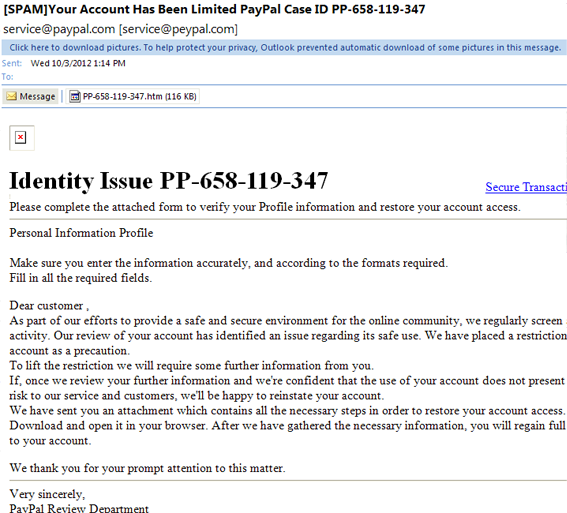 Beneficiary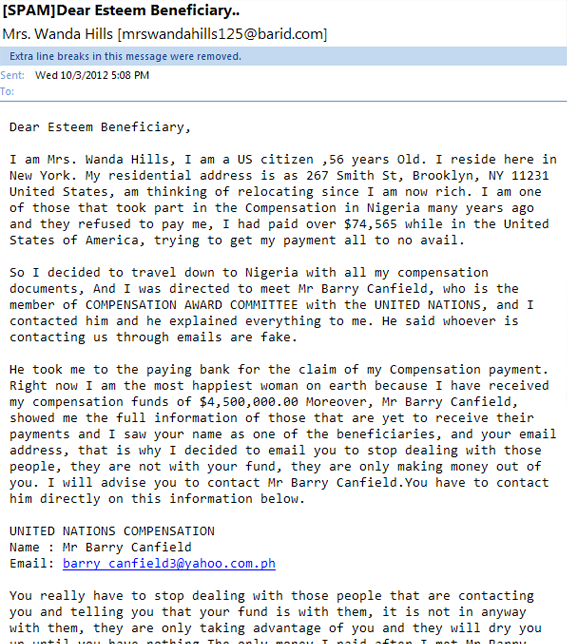 Business Proposal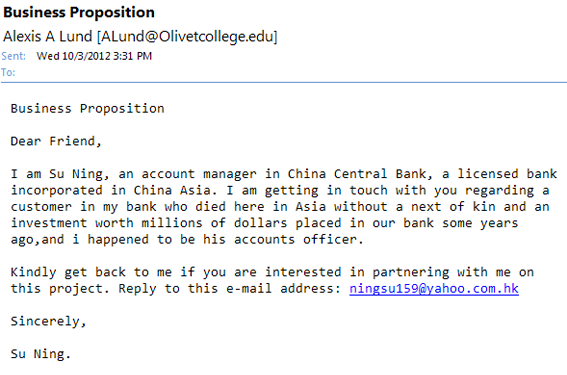 Credit Card Alert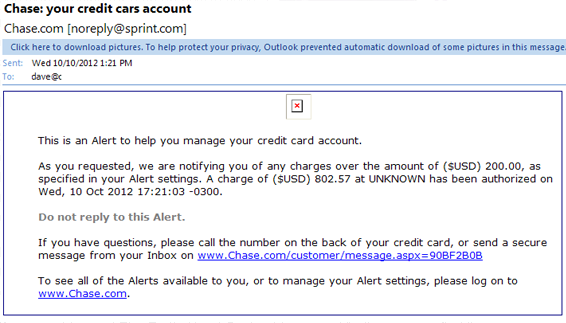 Facebook Email Style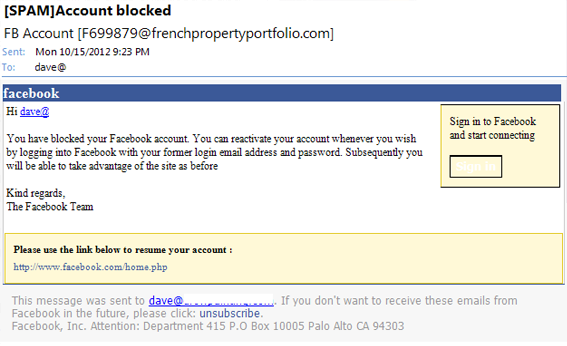 Incomplete Registration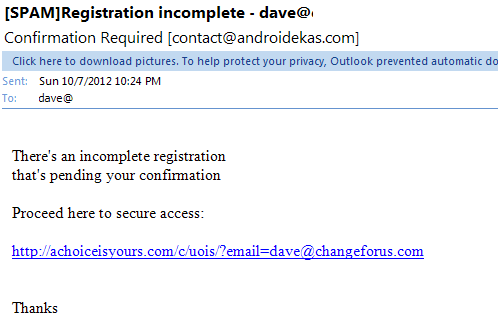 Intuit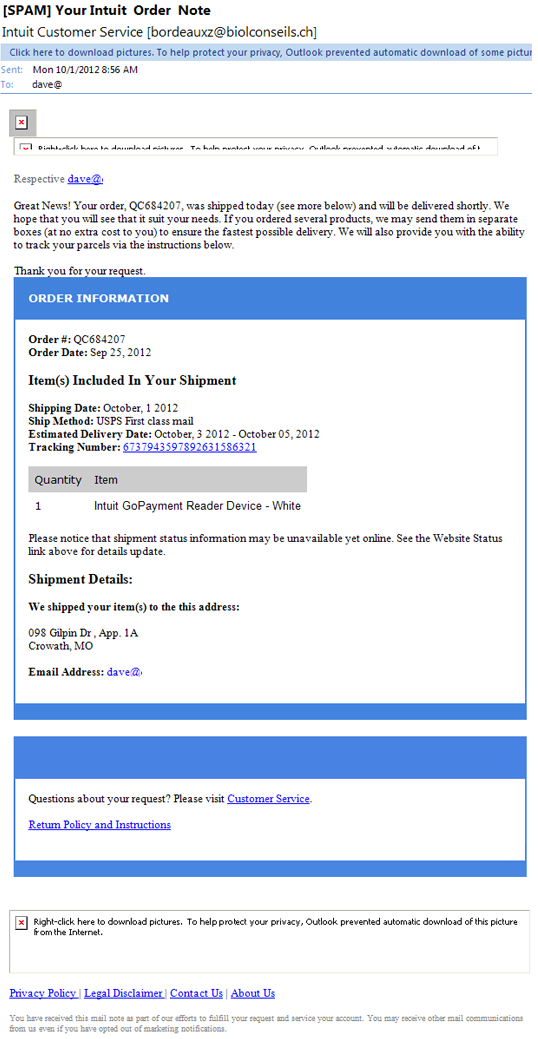 Linkedin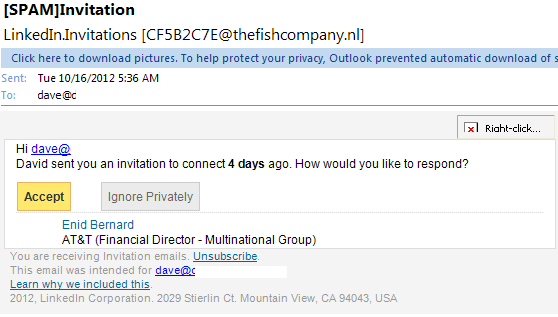 Linkedin Notification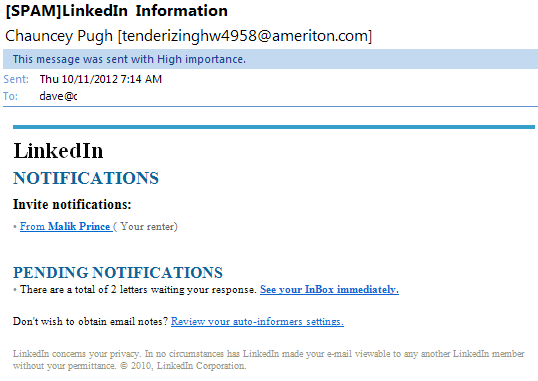 Payroll Processing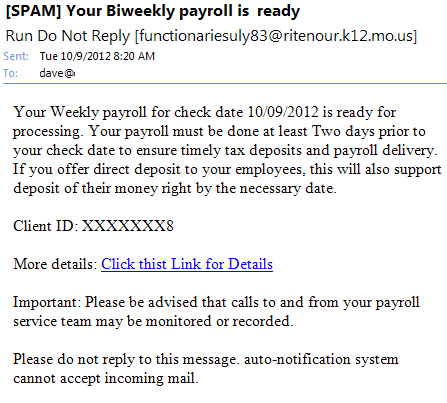 Religious

Simple Image Download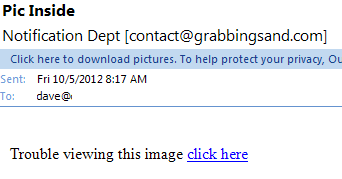 Nigerian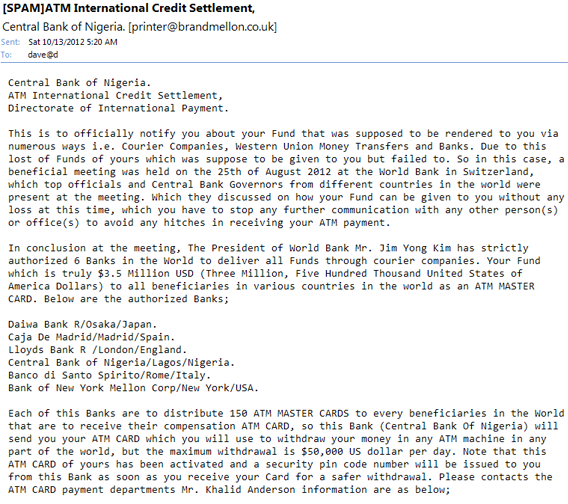 User ID Check Account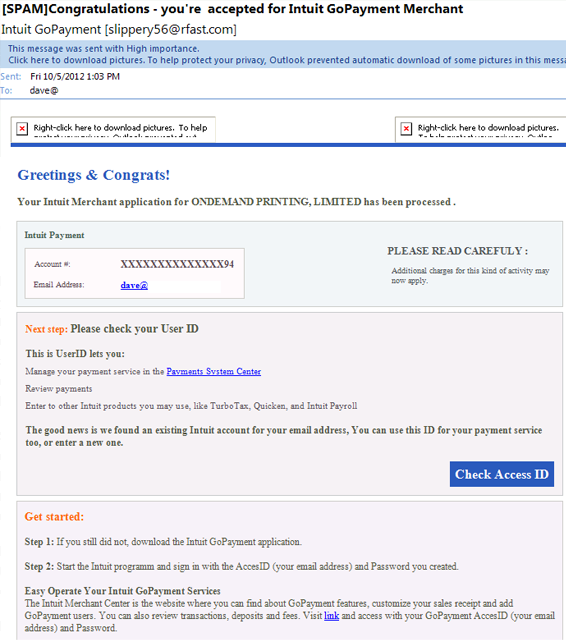 Western Union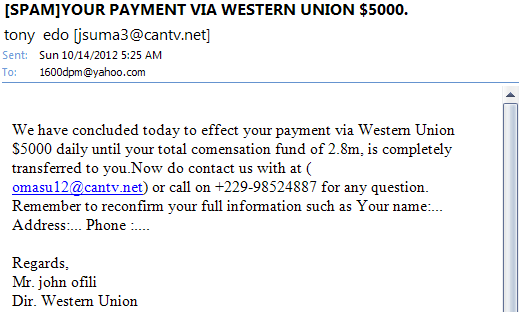 Will Offering Money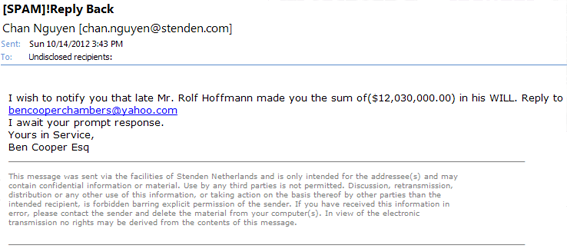 PayPal Limit On Account Phishing Email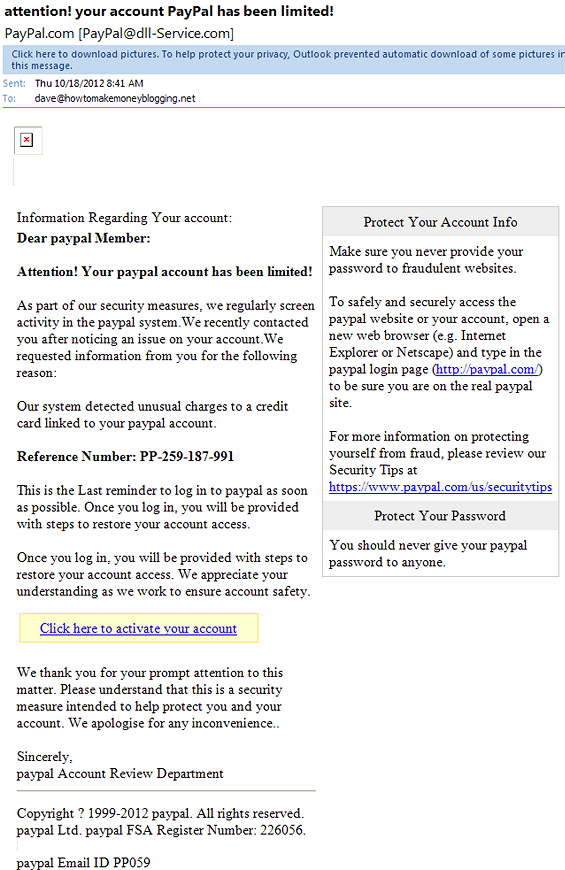 Bank Funds Waiting Email Scam