I saved $60 on fixing our dryer myself and I knew nothing about fixing appliances. You can do the same. It's easier than you might think.
Our dryer stopped heating, so after making a couple of phone calls and asking many questions, I determined the problem was the heating element that wasn't working.
It always helps to ask the guys at the appliance parts store about the process of getting at the part you are trying to replace. I always ask all the questions up front, so that I pretty much know what I am doing before I start taking things apart.
Saving money is all about the education and asking questions.
I had to move the dryer out to the patio and remove the back of it to reach the heating element. No big deal.
The total time I spent making phone calls, getting the new heating element and replacing it, was about two hours and I was able to save about $60 in labor charges. That adds up to a savings of $30 per hour that I earned, because "a penny saved is a penny earned."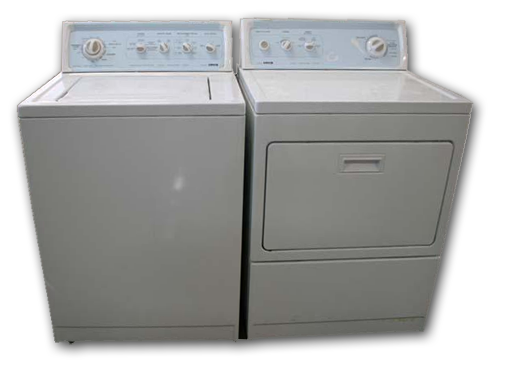 I'm always blown away at how easy it is to fix these appliances. It's always just a matter of taking a couple screws off, pulling the part out, replacing it, and then putting it back together.
Repairing an appliance may seem intimidating, but it really is no big deal. Anyone can do it! You just have to realize that if you can cook a meal or drive a car, you can definitely fix your appliances. It really is that easy.
I'm here to help you save money in many places you might not thing about saving money and I would like to help you even more by introducing you to my money saving books at every opportunity. You can learn more on my about page through the link above.
Be sure to social this page and post the link on your Facebook wall. Reaching out to help others will help you become more successful financially, and in life.