I saved over $500 on buying a computer, and you can too.
I went shopping for computers at the local electronics stores and I educated myself on how zippy of a computer I would need for the type of work I was planning on doing. I took the time to really think about everything I wanted to use the computer for so that I could make a good judgment on the purchase price.
I also took the time to do price comparisons at many different places. It's a good thing I took the time to shop around because I was able to find a computer repair shop that sells refurbished computers at a discount price.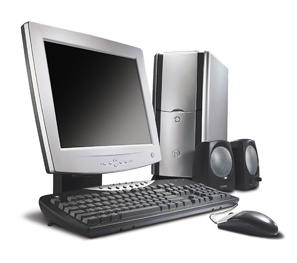 I told the guy what I wanted in a computer, and he quoted me a price that was one half of the cost of many new computers with the same speed. I was blown away at the difference in price and felt a little skeptical about the quality at first until I asked lots of questions only to find out the refurbished ones are just as good as the new ones. The refurbished computers I bought also come with a guarantee.
I priced name brand computers the same speed at local discount stores that were $1,000 and more and the one I bought only cost $350. It seemed like a little bit of a risk buying a refurbished computer, but I was willing to take the risk to save money. The guy also told me that the refurbished computer I was buying would perform as long as a brand new one because it is rebuilt with quality components.
There are many computer stores online that will give you great rates, but you really have to do your homework and know what you are getting. I would recommend buying your rebuilt computer from a local computer shop, just in case you have any trouble with it. Shipping can be expensive along with the problem of being without a computer for a while if you have to ship it anywhere.
The refurbished computer I bought is faster than I really need, so for the extra $100 I spent, I really got a great deal. I could have bought a slightly slower computer for $250 if I wanted, but the savings over a new one was so incredible, I had to go for the faster refurbished model.