My cell phone broke and I needed to communicate fast, so I called the wireless store I got my phone from to find out if they had any deals going on. They told me I could get a free phone with a simple upgrade on my length of service.
My wife had her own cell phone through another wireless company at the time and we were able to combine the two phones through the one company and save money.
My visit to the phone store only cost us the gas getting there. We got two free phones and will also save $10 or more on our combined monthly service; all because I practiced the money savings principles.
When I got to the store I took the time to look at all the phones and ask the salesperson about all the services available. I took the time to listen to what they had to offer and I also asked if they had any special discounts or rebates. I took the time to compare cell phones and the services available for each phone on display.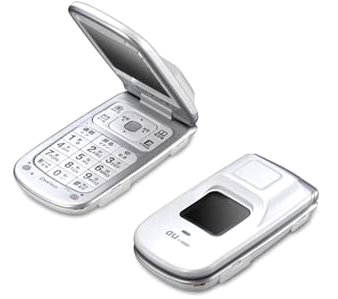 I saw phones for $300 to $400, and I thought about how nice it would be to have one of those phones with all the fancy extras. Oh sure, all those bells and whistles got me all excited and I thought about how cool I'd look; but then reality set in quickly. I thought logically about what I really wanted and how quickly those bells and whistles would loose their appeal.
Another question I asked myself was did I actually need that fancy cell phone before I went into the store? Was my plan to go to the store to purchase a fancy cell phone? No! I even thought to myself about how nice it would be to have the option of sending pictures through my cell phone. Then I thought that it would be nice a few times, but logically, it would actually take a lot of time to take and send the pictures and by paying the extra $5 per month to send pics, it was not worth it to me. I thought about how I could put that $5 to use in other area of my life.
I also thought about how nice it would be to have some of those special ring tones, but then I thought, "Why would I need a special ring tone when the phone already has many free ones?"
By going through this whole thinking process and asking myself all of those questions, I was able to keep my emotions out of the picture and save some money in the process.
I never want to outgrow running those logical questions through my mind, because I know that I'm just as vulnerable as the next guy when it comes to fancy gadgets and the way they lure me in. I also know how much it will cost me now and in the long run if I take the wrong road.
When I go in with a plan to save money, I'll challenge myself to find the best deal in town and if I can't save money, I'll simply walk away and look elsewhere.
I made sure to ask for all discounts and rebates on the service and the phones and by educating myself on all of those before-hand I allowed myself to make a wise decision on the type of cell phone and service I got.
Before everything was said and done, I made sure to double check and ask the sales person what I was getting, and he explained to me in detail all the discounts and rebates. In that process, I found that he had not given me one of the phones for free as we had discussed, since we were upgrading our service to allow my wife on it. He refigured the deal and everything sounded good at that point. It only took 60 seconds to double check everything, but had I not checked we might have lost another $50 during that transaction.