Some people might have a little too much pride to shop at a Goodwill store or Salvation Army, or any second-hand clothing store for that matter; but if you want to save thousands in clothing costs you can find items like new, cheaper than cheap.
I was in the Goodwill store one day and I went through the business suits and found three of them, all like new for $15 each. I made sure I checked them over thoroughly for stains, holes and flaws and tried each one on. I had to alter two of them at the sleeves and inseam, or pant length, but the cost of having them altered was only a few extra bucks.
After everything was said and done with altering the two, the total cost for all three suits was right around $65.
I now have three nice business suits all like new for any occasion and I didn't spend $400 to $500 or more buying them at a new clothing store. What would be the point of buying something brand new, when I can get the same quality item, just like new for hundreds of dollars less.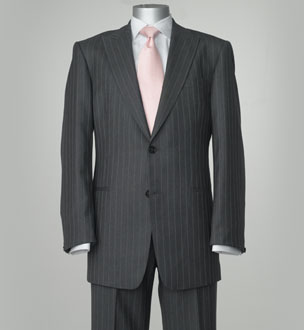 My wife has bought business skirts, dresses, blouses and slacks at Goodwill stores that are also just like new. She bought a fancy evening dress that was still in a dry cleaning bag that someone had just donated. That dress would have normally cost around $200 brand new, she paid $20 and she receives compliments every time she wears it.
Just like shopping at garage sales where you can also find items like new for cheap, we go to the Goodwill store to shop every now and then and we find all kinds of amazing deals on practically new items.