Because I did my homework on an inversion table, I was able to negotiate an incredible deal for a savings of $80. An inversion table is something you hang upside down on to help stretch your spine.
Although I found the best price on the Internet on E-bay, had I ordered it from that site, I would have had to wait for it to be delivered. I also would not have actually seen the item or been able to try it out before buying it.
After calling around, I found two places in town that sold the inversion table I was looking to buy. I went to one of the stores and they let me try out the swing. It turned out to be a great product so I decided to negotiate with the salesperson at that store.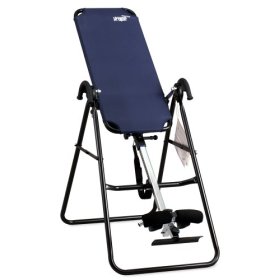 I told the salesperson that I could buy the swing on the Internet a lot cheaper and I offered to buy it from his store if he could match the Internet price. I mentioned that I was not in any hurry to get the swing, but I could give them the business if they wanted to negotiate.
The assistant manager looked up the price on the computer and said he could do the deal. The swing retailed for $240 in the store and I got it for less than $160 with tax. $80 in savings is a good chunk of change for doing my homework and speaking up.
You can try this technique in any store if you find a product on the Internet you want to purchase. It may not work all the time, but will be well worth the asking. You just have to keep in mind that there are many stores who may be willing to negotiate with you if you want to take the time to ask them.