I saved $79 on an Ionic Breeze air purifier.
I have allergies from some of the trees here in Phoenix from January to June, so I purchased an Ionic Breeze air purifier to help me sleep better at night. A friend had one and he told me how much it helped his allergies, so I figured it would be a good investment. He was right!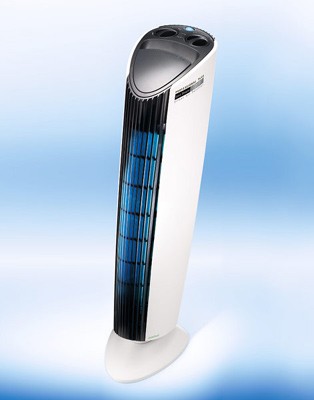 I've seen air purifiers on infomercials and also in stores and I know how expensive they are. However, I took my time and I did my homework on the Ionic Breeze and I ended up buying a refurbished one through the Internet. They sell refurbished air purifiers directly from the manufacturer with the same warranty as the new ones.
The air purifier I bought retails for about $239 in some stores and on infomercials, and I bought my refurbished one for $160. I had to do some searching but I eventually found a Web site that offered them at a discount. I was almost 100% positive about the style of air purifier I wanted but I took the extra time thinking about the purchase and doing my homework on the other brands to make sure I wasn't about to make an emotional decision.
The total time I put into doing homework and looking for the best deal was about three hours. That equals a $26 per hour earnings if you consider a penny saved is a penny earned.
Ionic Breeze air purifiers work great! I sleep much better and when I walk into the room where we keep the purifier on, the air always smells fresh. I've had the unit for several years now and it continues to work great.
I saved money. Leave you comments below and let us know how much you saved on an air purifier.