I saved $400 off the lowest price I could find on a gas powered airless paint sprayer because I did my homework.
I needed a more powerful airless paint sprayer for my painting company, so I put to work the principles I preach while searching for and purchasing the right spray rig.
I had already done my homework and found the best paint sprayer for the type of jobs I needed it for. Then I called all the places in town that sell the particular airless model I was interested in just so I could find the lowest price.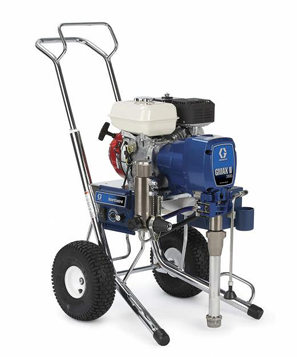 After I found the cheapest place in town, which was $2,300, I went to the place where I normally do business and I told them I had been shopping around. I said if they could give me their best price on a good sprayer, that I would buy from them.
I had a few things going for me on this deal. One, they were a small mom and pop outfit. Two, I already had rapport with them and three was that I said I already shopped around for the lowest price. Without haggling with me or asking me any questions about any prices I had found, the owner offered for a selling price of $1,900. That was an incredible savings of $400 and of course I jumped all over it.
The best part was that the owner allowed me to do the deal on credit with no interest and he let me make three payments over a three-month period.
It pays to shop around and to do your homework and negotiate whenever possible. I did this same thing when I bought a pressure washer and the owner threw in the same savings deal. I kept over $800 in my pocket for those two transactions.