It seems like every time I don't follow the basic saving money principles, I end up losing money. A scam artist ripped me off, because I let my guard down, but because I stuck to my saving principles the next time we needed our A/C worked on, we saved a bunch of money.
Saving Money By Staying Alert
I'll be the first to admit, it's difficult to stay alert and savvy 100% of the time. That's why I say, if you can stay alert 85% of the time and save money 50% of that 85%, you're doing great.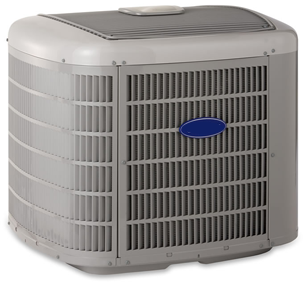 Before we got scammed, we'd used the same A/C repairman for several years, because he was a friend and we were happy with his service and his pricing. When our trusted A/C guy moved to another city, he left the number of another repairman he thought we could trust. When we needed A/C service, we called the new guy without doing any research or following my principles . . . oops! The bottom line – we got ripped off. It was a tough lesson, because we could have avoided a mess, had I followed the basic saving money principles I preach.
Our previous A/C guy used to fill our air conditioner with Freon once a year. We paid $18 per pound plus a small service fee (about $50 for everything). The new guy charged me over $100 for a single pound of Freon and then he charged us a service fee – and that was only for one of our units (we have a home unit and a rental unit). The scam artist also claimed that he needed to replace a defective part. After he left, I opened the A/C unit myself – and there was the old worn out part, still on there! I wish you could have heard him making excuses when I called and confronted him.
I had to pay the bill, of course, but I have been very vocal in the community to prevent others from being scammed by this guy.
Saving Money By Doing Your Homework
The next time it came to getting A/C service, I followed my own principle: Do your homework when it comes to saving money. Taking full advantage of my lunch hour, I called one company after another, starting with the "little guys." Most of the companies charged a service fee, plus Freon by the pound.
It is extremely important to ask as many questions as possible while repairmen are doing work for you, so you'll know what's going on the next time. Because our old trusted A/C service guy educated us on the ins and outs of A/C repair, I knew that we needed only a Freon charge.
From following the saving money principle of doing my homework and making many phone calls, I found that prices ranged from $65 to $85 on service calls and from $20 to $80 for the first pound of Freon for one A/C unit. I kept asking if they would give me a "package deal" to do both A/C's at once. I made over 20 calls in 30 minutes and finally found someone to service both units for $100. This price included the Freon! That is quite a savings from the first bid of $85 for the call and $70 for the first pound of Freon. Anyway, the new guy I found did a great job, was honest and helpful and I've since used him.
Saving Money By Following Rules
Don't forget to collect business cards once you find someone who's trustworthy. Let them know you will work them again if they treat you fair and do good work.
In those thirty minutes I spent calling, I saved $55 plus whatever I would have paid in added charges after the fact. It always pays to Do Your Homework!
Saving money on Air conditioning repairs can add up over the long haul.