How would you like to save over $10 per month on your home alarm monitoring service? Did you know that $10 per month will add up to $3,600 cash savings in 30 years and if you invested that monthly savings, it could be worth over $22,000 if your investment netted a 10% average return? One good reason to think about learning everything you can about saving money in all areas where you have outgoing money.
We started shopping for an alarm system for our home because we heard there was an increase of break-ins in our neighborhood. I spent two hours shopping and talking to alarm companies about the different types of alarm systems and about contracts and installation charges. We actually had a couple of the big-name companies send sales reps to our home to meet with us.
The first company we called sent a very attractive young lady to our home to tell us about the different contract packages and rates they offered. I was amazed and a little surprised when she started right in with the psychological sales tactics.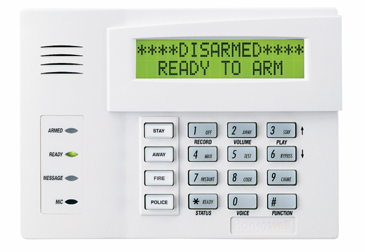 She tried to instill fear in us right away when she explained how easy it would be for a burglar to get into our home. She unfolded the scenario asking what would happen if our home were to get broken into . . . and what our pets would go through if we were not home. She spit out scary police stories and break-in statistics left and right. I have to admit, she was pretty slick about her approach, but I was not falling for it.
The contract she wanted us to sign would have bound us to a monthly payment for two years. I thought the $34.95 monthly service fee she was offering was a little high. The installation would have been free with that deal, but we would only have received the minimum number of window and door alarm contacts. It was obvious that the package was set up to lure us into thinking we were getting a good deal, when in reality we would have had to purchase more contacts and motion detectors — elevating the price of the package even higher.
After searching through the Yellow Pages and talking to other alarm companies, I found that many of them dealt in the same fashion. Just like purchasing a new car, I found I could get them to negotiate on the price of the package deal, but they both needed to "call their boss" to get the "okay" on my offer.
I was learning quite a lot about alarms – but I still had quite a bit left to learn. I'm glad I took the few extra hours to learn everything I could — you will be thankful I did, too!
The next alarm company sales rep, who came to visit us, had just about the same sales approach. We also got quite the education. Even though I told her "no" on purchasing or signing any contracts, she was extremely persistent and even called back several times over the next week, working pretty hard for a sale. By the way, both of these contracts were for two years and would have cost us over $35 per month with taxes.
I made many more phone calls to the alarm companies in the phone book and found a nice gentleman who sells a low monthly monitoring service for $18 per month. The service was on a month-to-month basis, with no contracts or set-up fees. He also installs the alarm system at a better rate and educated me about how some of the other alarm companies operate.
If we had signed a contract for $34.95 plus tax for two years, with basic monitoring and free installation, we would have paid a total of $838.80 plus tax by the end of the two-year contract — and that would have been just for the basic system. If we wanted to sufficiently protect our home with enough window and door contacts and motion detectors, we were looking at paying an additional $200, bringing the total out-of-pocket costs at the end of two years to $1,038.80.
After shopping around, I found a very nice system for $325 that would have sufficiently protected all the necessary areas in our home. The $325 included all the alarm components and the installation. When you add the $18 per month for monitoring for two years, the total outlay of money would have been only $757 compared to $1,038.80 for the two-year contract deal — a savings of $281.80 over the two-year period, or $11.74 per month.
After the system gets paid off in two years, the actual savings per month would be over $18 per month. A cash savings of $18 per month will add up to $216 per year or $6,480 in 30 years.
It's mind blowing how much money you can save when you learn all of the money saving tips you can get a hold of, and when you also learn how to build a solid foundation for saving money from 3652sx.com.