What a great success story. All because I kept my ears open and remembered about a tip that my neighbor told me we got a check from our city for $75 just because we bought a water saving toilet.
Imagine that! We bought a toilet to save on water consumptions and it will save us some money in the long run and we needed a toilet anyway and the city sent us a check. This is the type of thing that not many people know about and wouldn't know about unless they did some checking and knew where to check.
I know my neighbor told me about it and I went to the city Web site to see if I could find it but I didn't have any luck so I didn't think it existed but then I told my wife about it and she went on a mission. She soon found a contact number and talked to a guy that sent us the paperwork and before long, we received the check in the mail.
If you've recently bought a toilet that saves water, you might want to check your local city to see if they will compensate you for the purchase.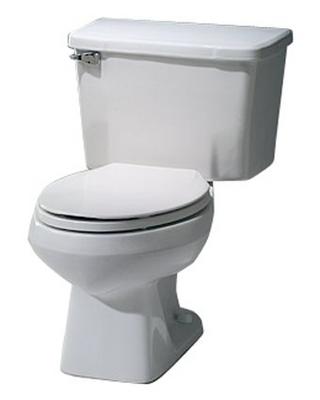 Another good thing for you to do is to ask if there is a Web site that shows all of the items you can get rewarded for if you do any type of improvements to your home.
It pays so much to do some investigating if you can take some time to do it. The whole process of getting the paperwork and calling the city and looking took about 1.5 hours and here we have an extra $75. That equates to about $50 per hour earned. Not many people can say that earn that much money part time.
The thing that I ways try to tell people is that you don't have to get a part time jog to earn money to pay those bills down and to get out of debt or to have money to invest, you only have to learn how to save more of you current outgoing money. And, by doing so you will have and earn more than working somewhere part time. If you get a job working partime for $10 or $20 per hour at some job where you probably hate, and you can make $50 to $100 working part time for yourself, and not only get in better financial shape because of how you operate, you should never have to suffer financially.